Windgiant Smart Energy Systems. 20 kW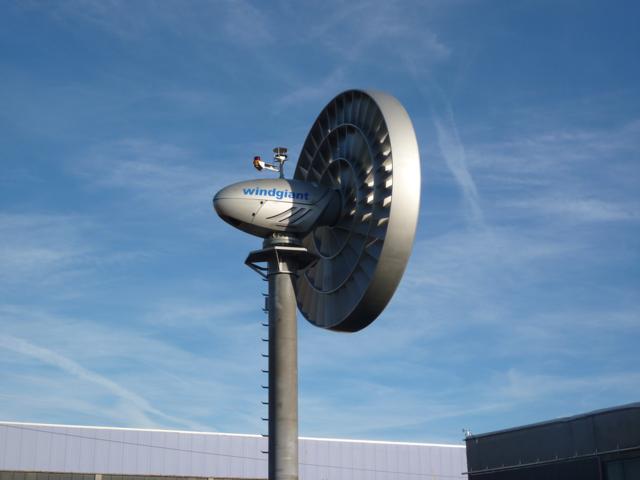 The powerful WINDGIANT WG 20 on the professional version of a flexible concept for the WINDGIANT inland was developed, which can be adapted to different wind speeds and hence the global conditions of the market and location corresponds.

Technical description
Designation:                                      WG 20

Class:                                                  20 kW
Hub height:                                        18 m/21 m

Focusing turbine:
Inflow diameter:                                 4,5 m
Rotor inflow area:                              15,89 m2
Rotational direction:                          right clockwise
Rated speed:                                      90 U/min
Brake:                                                   electromechanical braking system

Noise output level: 39 dB(A) at 1040 rpm at a distance of 10 m
Transmission: planet-gear
Generator: synchronous-permanentmagnetgenerator

Wind direction tracking: sliding bearing live ring with azimutgear  

Start up speed: 0,8 m/sec
Start speed: 1,5 m/sec at roughness class 0,5
Rated speed: 12 m/sec at raoughness class 0,5
Shut down speed: 20 m/sec

The right to make technical changes and further developments is retained.

Power and moment at 12 m/sec
20_kW-Graphik-Leistungskurve.pdf
Power in kW at 12 m/sec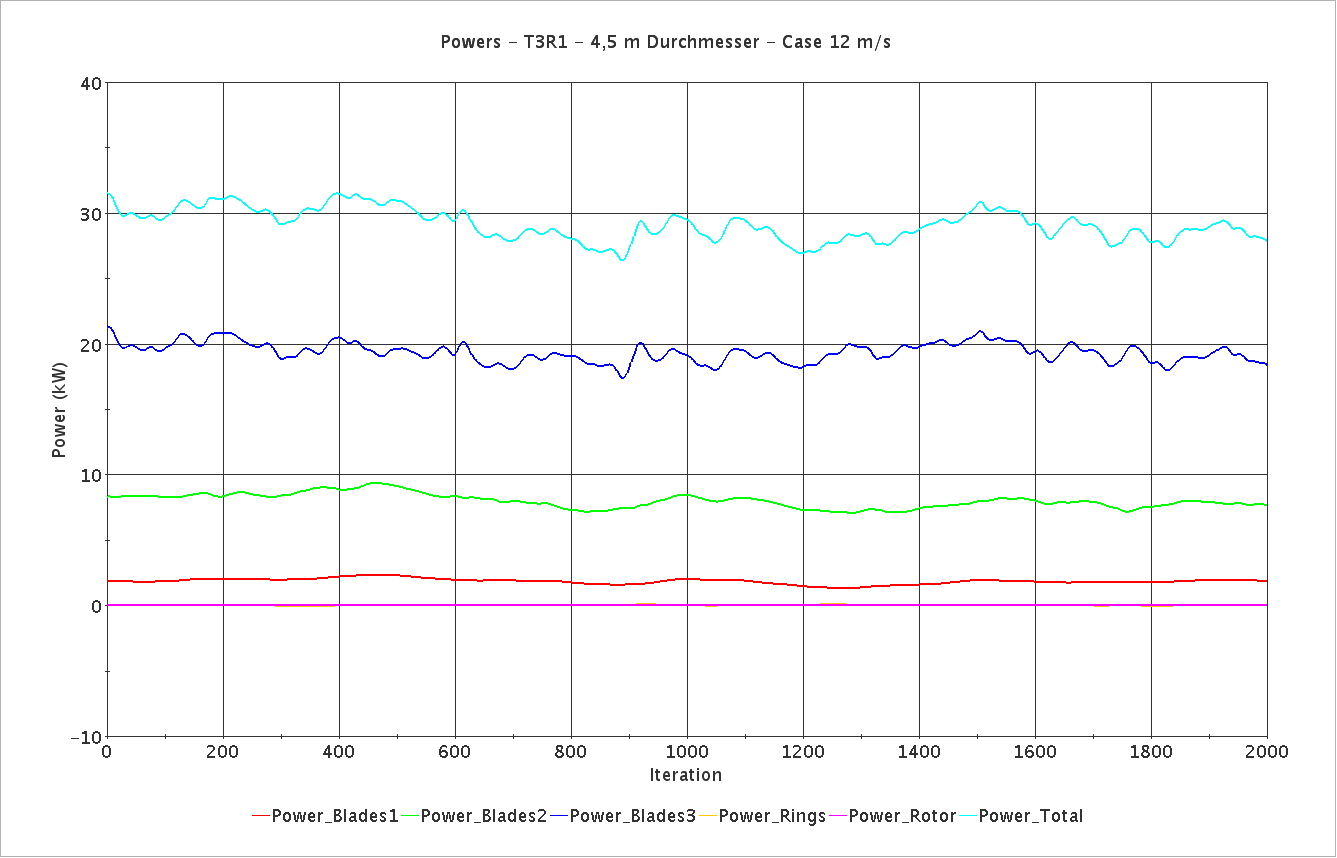 Moments in Nm at 12 m/sec